ISOLATED WAX
Sep 05
Isolated Wax is on the Move
Feel free to sign up for our newsletter to keep updated on what we're doing! Complimentary downloads will be going out to subscribers, today only. 
Aug 06
Video: Opski Chan - Motions (prod. by Barry Bones)
Brand new video off Barry Bones' project, Sweatin' in the Teepee, available on iTunes.
Audio: Megabusive x Opski Chan - Splat
LOCAL 280.
Jul 27
Joe Dub & AC75 Return with Talksicology
Collectively known for their work as Contraband, San Francisco natives Joe Dub and AC75 are at it again as See and Be with a 4-track EP, Talksicology, now available on Isolated Wax.
Jul 05
PremRock & Willie Green Live in Brooklyn July 25


From the States to overseas and back, PremRock and Willie Green have been leaving a long trail of high energy performances filled with freestyles, live beats, and tracks from their highly acclaimed self-titled debut, available on Bandcamp. This time in Brooklyn, they'll be joining the stage with Open Mike Eagle, Mega Ran, Billy Woods, NASA, Mo Niklz, and Brzowski at Cameo Gallery. Not a show to miss!
May 31
Free Download: The Fucking Mutants - Promo Sampler
The Fucking Mutants have spoken. Now available as a free download are three previously released tracks by Isolated Wax duo, Dave Dub and Megabusive. The sampler is just a taste of what's to come, as new recordings are expected later this year.




Official video for "Hometown Holograms" below.
May 23
Dave Dub Album Release Party at Streetlight Records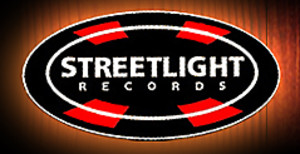 Join the Isolated Wax crew this Saturday, May 26, in celebration of Dave Dub's Stones Throw debut, The Treatment. From 2-3pm, Streetlight Records in San Jose will give listeners a play of the double LP and host live performances including the likes of Megabusive and Baron Zen. RSVP here!
May 21
Isolated Wax Spotlight on KFJC 89.7
From 4-6pm today, join KFJC 89.7 and host Mstiza for a spotlight on Isolated Wax through interviews, new music, and live performances. If you find yourself still at work, away from the radio, or outside of the Bay, KFJC's got you covered. Just click here to stream on the computer or mobile device.
May 07
Video: Barry Bones - Bay Can Art
New video introducing Barry Bones' upcoming record, Bay Can Art.
Apr 25
SXSW: Megabusive Goes Off the Grid at the Renown Music Festival
On behalf of Isolated Wax, Megabusive chronicles the adventures encountered at this year's South by Southwest festivities. Thank you to Silicon Valley Debug for publishing the article here.